Often when we see lists of the top (insert number & theme) books they often cover "classic" titles and nearly always books that have been in the charts, or made into films etc. Fun and interesting though those lists can be I wanted to offer something that was a little more personal for this blog post on some of the books that have really had an impact on me or been intriguing or influencing in some way. So, in no particular order. . .
The Arrival – Shaun Tan
I first discovered this book some years back now, but it's a book I return to over and over again. And when people haven't heard of it or seen it, I always get a small thrill of excitement when I recommend it to them.
If you don't know the book then you are in for a treat. It's a story told entirely in pictures and thoughtfully and perfectly captures what must be the experience of refugees and migrants when they arrive in a strange country where everything from the street signs to the foods people eat seem to be entirely bizarre.
Shaun Tan's imagination seems to know no bounds he perfectly combines the everyday with the fantastical (always my favourite combination) and his illustrations are just sublime!
Hilda & The Midnight Giant – Luke Pearson
I have always had a thing for illustrations and picture books, but I adore all the new wave of graphic novels aimed at younger readers and the Hilda series are the very best out there at the moment.
In a similar way to Shaun Tan, Luke's blend of the day to day and the fantastical is just perfect. Hilda is a brilliant character, stubborn adventurous and with a zest for fun and helping others. The stories are epic in scope but keep the relationships between the characters at their heart.
The illustrations are brilliant, full of detail and energy. When I pick up my new Hilda book it's always a treat to see what will happen next!
Home – Carson Ellis
Carson Ellis first came to my attention through her beautiful illustrations in the Wildwood book series, delicate detailed and stylised watercolours, reminiscent in a way of Jane Ray, but with a classic, vintage feel about them.
In Home she takes us on a tour around the world looking at and inside all manner and variety of houses and asks us the question, what makes a home? From flats in the city, to those of Norse gods.
This book lives permanently on my desk in my study and its perfect to flick through for moments when I am stuck with some editing and each read and look offers something new.
Nightbird – Alice Hoffman
You'll see there is a theme of magic and everyday life mixed throughout my choices so far and in to my mind nobody does this better than the amazing Alice Hoffman.
Whenever I'm asked who has been the most influential writer for me she is always the author I talk about. I hope she will write more middle grade stories as this one was brilliantly done.
She has that amazing gift for making her writing feel entirely effortless and rather dream-like. Nightbird is a story of family, monsters and curses and one to treasure and savour over and over again.
The Smell of Other Peoples House – Bonnie-Sue Hitchcock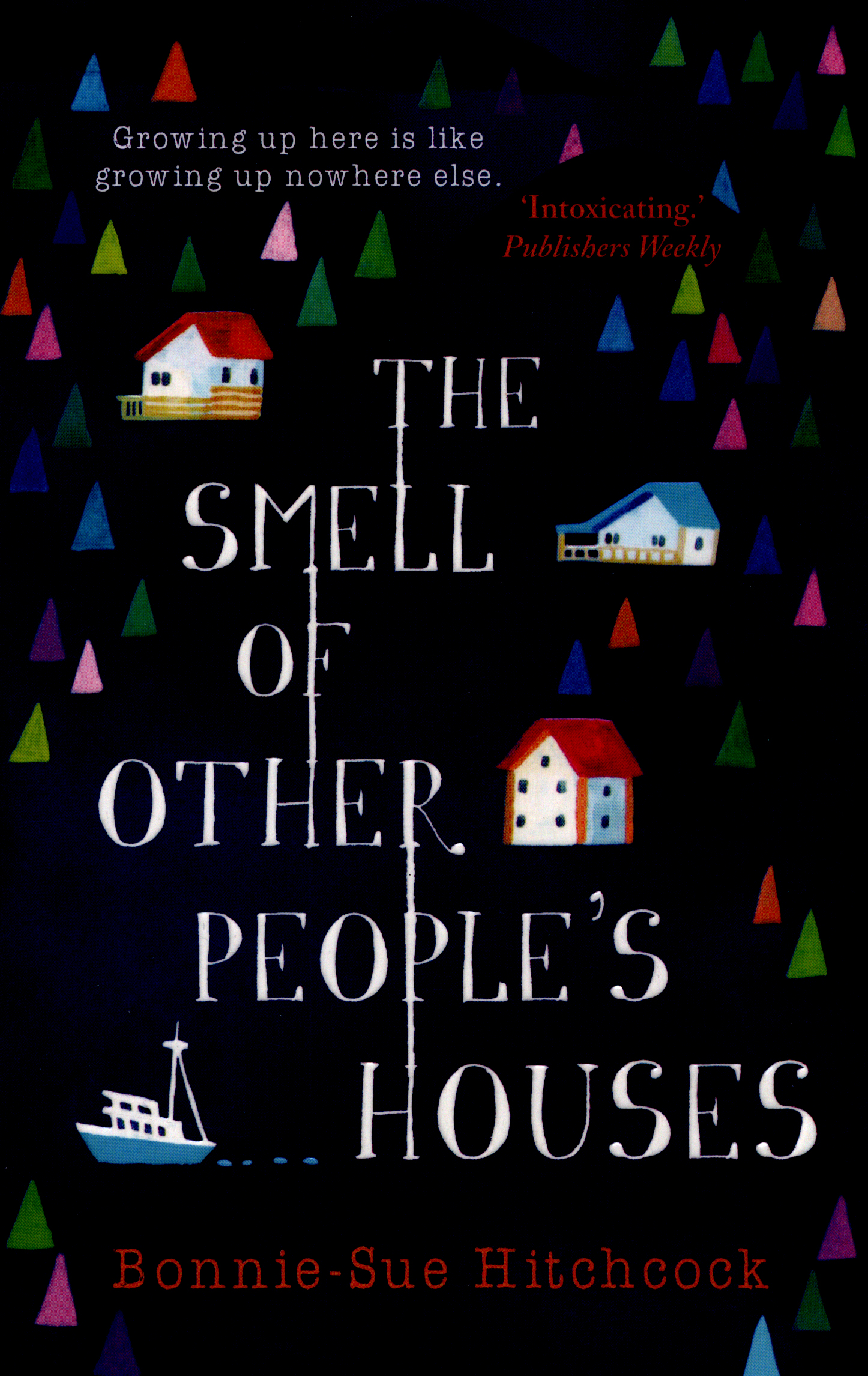 This is one of my most recent reads and I can entirely see why it was nominated for the Carnegie prize. It was the last book that gave me a 'book hangover' you know that feeling when you just can't move on from a book. Well that, a LOT of that actually.
The interconnecting stories of four teens and their community in Alaska in the 1970s was at times terrifying, hilarious and heart-breaking – surely the perfect combination? It's easy to sometime not see past all the dystopia, vampires and very gritty YA that feature in headlines but there are amazing stories out there that tell honest and moving stories and are also filled with hope and positivity.
The Smell of Other Peoples Houses is one of those books I know I will return to again and will be passing to friends and family for years to come.
Noah Can't Even – Simon James Green
As I was just saying, not all YA has to be gritty realism and that certainly doesn't make for a lesser book by any means. See exhibit A 'Noah Can't Even'.
Poor Noah is stumbling through high school in rather hopeless fashion (sound familiar!) and then to make things even more interesting his best friend, Harry, kisses him at a party – and Noah quite likes it!
It's when you read a book like this that between the tears of cringe induced laughter that you wished you'd had a book like this to hand when you were that awkward stumbling teenager. When a story can combine moments of high comedy, loveable characters and tons of heart and high emotion I'm easily sold.
BIO:
James Nicol is author of the book, The Apprentice Witch and you can find him
here
.